Volkswagen Service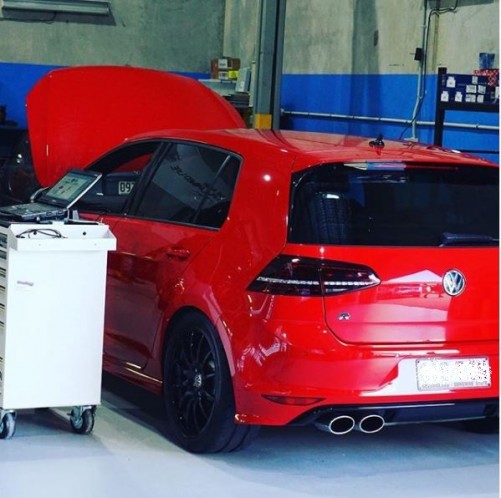 If you are in the Redlands area and wanting a better price on your next Volkswagen service or repair, we offer a top quality yet affordable alternative to the VW Capalaba dealership - and it won't void your warranty!
Our factory-trained technicians specialise in servicing European vehicles like VW and Audi, and use only quality parts to ensure the service of your Volkswagen meets the manufacturer's specifications.
Did you know?
There is no requirement under the Australian Consumer Law for your vehicle to be serviced by a dealer for consumer guarantees to apply.
Your Local VW Specialist
While new owners are often attracted by the performance potential of a Volkswagen, there is so much more to appreciate – which is why we find that their first VW is rarely their last! At Euro-Aus, we share your enthusiasm for these masterpieces of German engineering.
As your local VW specialist, we have over 50 years of combined experience in all things Volkswagen, as well as access to the latest information and diagnostic equipment.
Our business owner and lead technician Stan completed his apprenticeship at a Volkswagen/Audi dealership, and has remained a fan ever since.
Whether you are the proud owner of a sporty Golf GTi or T-Roc, an iconic Beetle, a family friendly Tiguan, or a workhorse Amarok, Euro-Aus Capalaba is your local VW service centre in the Redlands.
You'll want to try us for your next Volkswagen service for the convenience and our competitive pricing – but it's our great service which will keep you coming back.
Volkswagen Service and Repairs
Brakes - Suspension - Interior Repairs (eg roof lining and dashboard) - Gearbox - Engine Rebuilds - 6 and 7 Speed DSG Clutch and Mechatronic Unit Replacement / Repair - Electrics - ECU Remapping, Cloning, Activation and Updates.