Introducing our new

Unlock the potential of your car with ECU remapping

We use genuine parts so your

Factory trained technicians to ensure no warranty is voided

We use only dealer level standard parts and equipment

No sacrifice in quality or workmanship

Your car leaves the workshop cleaner than when it comes in

We use professional cleaning products that clean your car and protect the paint
EuroAus Brisbane Performance Parts, Upgrades and Accessories
The Euro-Aus Advantage
We are a family-run business who genuinely care about our customers. Our aim is to be a one-stop shop for European car owners, and so we provide a range of services including car detailing, mobile, ZipPay and our NEW performance division.

We use state of the art diagnostic equipment and our technicians are German & European dealership trained, to ensure you get the best quality service possible.
OEM factory parts
We use genuine OEM factory parts and our technicians are German & European dealership trained which ensures your warranty will not be voided.
Will not affect dealer warranty
The simple truth is that a vehicle manufacturer can not specify that as part of the warranty conditions, you must have your vehicle serviced by a particular dealer or group of dealers.
Valet Clean & Vacuum
We understand how important motor vehicles are to our customers that's why we give every serviced vehicle the complementary car wash and vacuum.

European Car Servicing
Our technicians are fully qualified and trained at the best German and European dealerships around the world.
European Car Servicing
Looking for an affordable and convenient alternative to dealer servicing? Our technicians are fully qualified and trained at the best German and European dealerships around the world, making us the European car servicing specialists. We pride ourselves on keeping up-to-date with current technology and practices, to ensure you get the best service possible.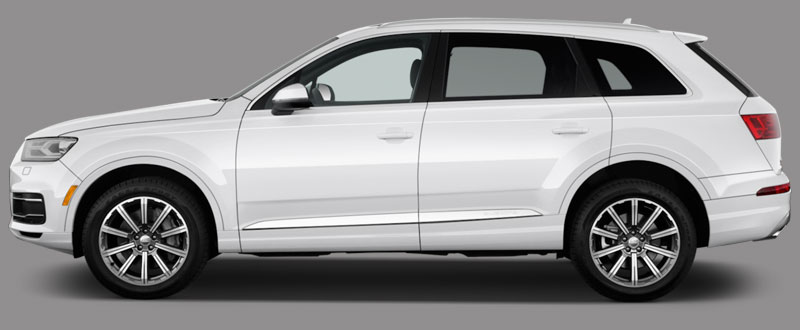 Euro-Aus have state of the art diagnostic equipment to precisely identify the problem. We remove the guess work, saving you time and money. We carry out all engine and gearbox repairs, using quality parts and workmanship.
At Euro-Aus Automotive, we pride ourselves on giving you the old-fashioned service experience. Our technicians use fender covers, seat covers and floor mats. They check filters and spare tyres. You will receive a full report on the safety of the vehicle. You can be confident your car will leave the workshop in better condition than when it arrived.
Euro-Aus understands the importance of a battery and at every service we test it to ensure quality. We stock a wide range of batteries including AGM/stop start. All batteries come with a 2 year warranty.
Do you have a error message on your dash or a engine light? Look no further then Euro-Aus Automotive. We carry state of the art diagnostic equipment and have over 20 years experience on the product. This ensures that the problem will be diagnosed, quoted and repaired in the shortest and most cost-effective time possible.
Euro-Aus carry the diagnostic tools needed to replace or repair mechatronic units found in most Audis/Volkswagens. We can also replace clutches and flywheels at a competitive price. Call for a free quote today.
Euro-Aus are proud partners with ATE brakes. Offering the customer quality brake pads that do not squeal or compromise the drive. Tyres are an important part of your vehicle's safety and performance. We stock a wide range of quality brands at competitive prices. Making Euro-Aus a one stop shop for all your motoring needs.
We Specialise in German Cars
Dealer alternative workshop located in Capalaba Brisbane, offering complete servicing, brakes, suspension and interior repairs for all makes of cars, while specialising in European car servicing eg Audi, Volkswagen, Mercedes-Benz. Advanced diagnostic computer which reads and adjusts settings, air conditioning and basic electrical repairs.
Finally an aftermarket European Workshop in Capalaba. We are proud to provide Brisbane and Redlands with our services. This team of fully trained German, European & Australian Motor Mechanics are now at your service in Steel Street Capalaba. The workshop is fully kitted out to work on all vehicles, with full diagnostics, log book servicing, air-conditioning and electrical.
We offer a full range of auto repair services:
Tyre, Alignment & Balancing
Air Conditioning
AGM Batteries
Brakes & Suspension
Diagnostic Computers
ECU & Sensor Replacements
Basic Electrical
Exhaust Repairs
Fleet Servicing
Genuine or Aftermarket
Head Gaskets
Insurance Repairs
Log Book Servicing
Radiator Repairs & Replacements
Starter Motors & Alternators
Turbo Recons & Replacements
Window Regulator Replacements
Vw Audi Mechatronic Repairs
DSG Gearbox Service & Repairs
Mercedes Gearbox Repairs
What Our Customers Say
My Name is Stuart and I drive an Audi TT coupe. I live in Redlands and I was excited to find a mechanic doing European car servicing and repairs in my area. Stan and the team at Euro-Aus Auto are honest and reliable mechanics.
Stuart D
Audi TT coupe
Took my Audi A3 here after Ultra Tune completely ruined it. Euro-Aus did a REMARKABLE job! they fixed every single problem even though they only quoted for the main problem of the mechatronic unit. Extremely happy with their work and communication.
Jude Ozyris
Audi A3
I highly recommend Euro Aus for any mechanical needs if you own a Volkswagon, I feel very fortunate to have found Stan to look after my Passat.
Rod R
VW Passat